Covid Protocols
In this time of Covid concerns, of course not everyone will feel safe enough to travel. But the government of the USVI has been very careful about entry procedures for travelers who want to visit, and the island is still welcoming guests while also taking the pandemic very seriously. Earlier in the pandemic Domestic travelers were required to submit a negative result from an antigen or nucleic acid amplification test just prior to arrival in St. Thomas. But at the moment this restriction has been lifted. Still its always a good idea to visit the USVI Travel Portal (at https://www.usvitravelportal.com/ ). to carefully review any current testing requirements and timing before booking your tickets in order to ensure a smooth arrival in the US Virgin Islands.
Masks may be required in certain public places on St. John with the exception of hiking trails and beaches. So if a mask is required by a business or establishment please honor this request, we are trying to keep all our residents and visitors as healthy as they can be!
The cleaning crew at Poet Cottage takes your safety very seriously, so we clean, air out, and disinfect the whole cottage prior to every arrival. Our high quality sheets and linens are washed in unscented detergent for the benefit of those guests who might have allergies.
Finding Flights
There are many major airlines that fly to St. Thomas, most of them taking travelers through either Miami, Charlotte, or San Juan, Puerto Rico. American Airlines has the most routes and the most flights into St.Thomas, but Spirit Air, United, Frontier, and Delta all fly to St. Thomas as well. Estimated travel costs vary depending on your city of departure, but book your flight as soon as possible to find the best rates. Sites like kayak.com and expedia.com might help in finding an affordable flight.
From your departure city you will fly to the island of St. Thomas, where you will take a 30-min taxi van ride across the island to Red Hook ferry dock. Then you will get on a ferry for the 15-min ride over to the island of St. John. You can book your ferry tickets in advance here: https://stjohnticketing.com/
You will arrive at the ferry dock in Cruz Bay, St. John, the main town on the island (which the islanders just call "town" or "love city") where you will pick up your rental jeep. Cruz Bay is a small walkable town full of shops, cafes, restaurants, schools and businesses. It is then a 30-min drive over the mountain to Coral Bay, the small town on the even quieter East End of the island where Poet Cottage is located.
St. John is a peaceful, non-commercialized paradise and getting around the island is easy. Cruz Bay is on the West End of the island facing Red Hook in St. Thomas. It is connected to most of the bays and beaches by well-maintained paved roads.
Most people travel around the island via rental car or Island taxis. The taxis are large colorful trucks with padded seats in the back and permanent canopies to keep off the rain. Roads on St. John are small and winding and "rush hour" is usually when a herd of donkeys or goats is grazing in the middle of the road at 8am, other than that you aren't likely to encounter much traffic.
When booking tickets, please remember to schedule your arrival on St.Thomas for PRIOR to 8pm local time and book your return flights to depart St.Thomas AFTER 11am local time to allow for time on the ferry to travel to and from the airport on St. Thomas.
Renting a Jeep
Booking a rental jeep is just as important as booking flights and a place to stay. We have a limited number of vehicles on St. John, so book your rental as soon as you have tickets. On the island we follow the old Danish tradition of driving on the left, even though all vehicles here are from the US mainland, with the steering wheel on the left as they are in the States. All major roads on the island are paved but many estate roads leading to rental properties are not. Poet Cottage is lucky, we have a double-wide paved road all the way to the cottage and a flat gravel driveway, we are the envy of our neighbors! The speed limit on the island is a calm 25 mph, but we have switchbacks that make life easier with a 4-wheel drive vehicle. Most visitors rent a small jeep or similar vehicle from one of the many rental companies on the island.
Here are a few, in the order we suggest. Just click on the name of each agency to go directly to their website. Please confirm ALL prices with the individual rental company as prices change quite frequently!
You can reach L&L at (340) 514-5324, call/text at (340) 690-4281, or check them out online at bookajeep.com. Their fleet includes automatic, four wheel drive Jeep Wranglers (accommodates 1-4 passengers). They are our favorite jeep rental agent because they are only about a block away from the ferry, an easy walk when you arrive. They also feature express check in and check out, an after hours emergency line, and (most valuable of all) you can park in their rental lot when you come to town to shop or have a meal. Parking in Cruz Bay is hard to find, so the parking lot at L&L is great for their customers.
This rental company has been in business since 1974 and is the most popular place to rent a vehicle on St. John. The company has several Jeep Wranglers available as well SUVs like the Jeep Cherokee, and Ford Explorer. The service at St. John Car Rental is prompt and friendly, which may be why the company has been voted the best place to rent a car on the island by the Virgin Islands Daily News. Vehicles can be booked online or over the phone, and weekly prices start around $500 for a two-door Jeep Wrangler to $600 for a Ford Explorer SUV. Their office is also just a short walk from the ferry.
Prices start at $80 per day for a Jeep Wrangler and they do not charge extra for additional drivers. The family-owned company offers a courtesy shuttle to pick renters up and drop them off, and booking a vehicle on the easy to navigate website takes only a couple of minutes. In addition to the ubiquitous Jeep Wrangler, which dominates the roads of St. John, Courtesy offers larger vehicles such as the Ford Escape, Jeep Cherokee, and Dodge Durango.
Rental of a two-door Wrangler starts at $80 per day/ $500 per week during the vacation season, and a Jeep Cherokee is only $10 per day more. These prices don't come with any hidden surprises other than tax, as the company offers unlimited mileage, free parking, free pickup and drop off, free additional drivers, and even gives its customers free maps of the island.
Includes free breakdown assistance with all of its vehicles. Custom pricing plans are available to those who wish to rent cars for longer periods, and mileage is unlimited. The prices at Aquarius are very straightforward as a two-door Wrangler, four-door Wrangler and Ford Escape all cost $85 per day in the off season. Prices are at least $10 higher during the peak season.
Meals and Dining
St. John's surprisingly large selection of restaurants run from open-air spots for casual barbecue or burgers to air-conditioned hideaways for Continental cuisine. There are 5 grocery stores on the island, as well as numerous open-air cafes, restaurants, and places to eat. Food tends to be pricey on the island, about the same as it would be in any major US city.
Just down the hill from Poet Cottage you can shop at two local grocery stores; Dolphin Market and Love City Market. You will likely find most everything you need in our local stores, but if you have specific toiletries, food items, spices, power bars, coffee and tea, supplements, etc. that you require, you should plan to bring these things from home. Reef-safe sunscreen, a requirement on St. John, can be purchased at any local grocery store. And while we do have a pharmacy, please also remember to bring all of your medications with you.
Please note that the kitchen at Poet Cottage is small, with a small counter and sink, a standard-sized fridge, a two-burner glass-topped hob, and a small convection oven. There is also a hot water pot, a small coffeemaker and a very high quality blender. There is no full-sized oven or microwave. If you are comfortable in a small kitchen set up and don't need a full sized kitchen then you will be quite happy making meals here.
Shopping
St. John offers imaginative shops with distinctive quality jewelry and unique international and local crafts. The island is home to many talented artists who work in a wide array of mediums and modes. You can meet them and see their work at the island's art galleries and artists' studios. St. John's three shopping areas, all within walking distance of the ferry and each with a personality all its own, are attractions in themselves, offering delis, bistros, restaurants, cafes and bars along with the shops. (http://www.stjohnusvi.com/stjohn.html)
Writing Supplies and Packing
Please plan to bring all of your own writing supplies with you to St. John. There is a pharmacy in Cruz Bay where you can purchase notebooks and pens but the closest office supply story is a car ferry ride away at the Office Depot on St. Thomas. Please note there is no printer at the Cottage, but you are welcome to bring a small travel printer if you have one, as other guests have done in the past.
There is also no TV at the Cottage, but the wifi is good and you can access Netflix and other services via your laptop. There is a desk and chair and plenty of places to spread out your writing work.
If you are planning on bringing laptop computers, expensive digital cameras or phones etc. it is a good idea to check with your Homeowner's Insurance policy to make sure these items are covered when you travel. We do have a high quality digital renters safe and the code will be given to renters when they book.
Cell Phone Coverage
You will have wifi at the Cottage, but I know we all rely on our cell phones. Sprint, Verizon, and AT&T all have coverage on the island, which means you can connect but there may be some dead zones where it might be hard to get a signal in the center of the island or by the beaches.
AT+T is by far the most reliable carrier, especially in Coral Bay where Poet Cottage is located and from outside and inside the Cottage we always get a strong signal on an AT&T cell phone. In fact you can see the cell tower up on the top of the mountain from our front yard. But if you do not have an AT&T cell, please keep your eye out for roaming charges. Some visitors choose to keep their cell phones on Airplane mode when not in use.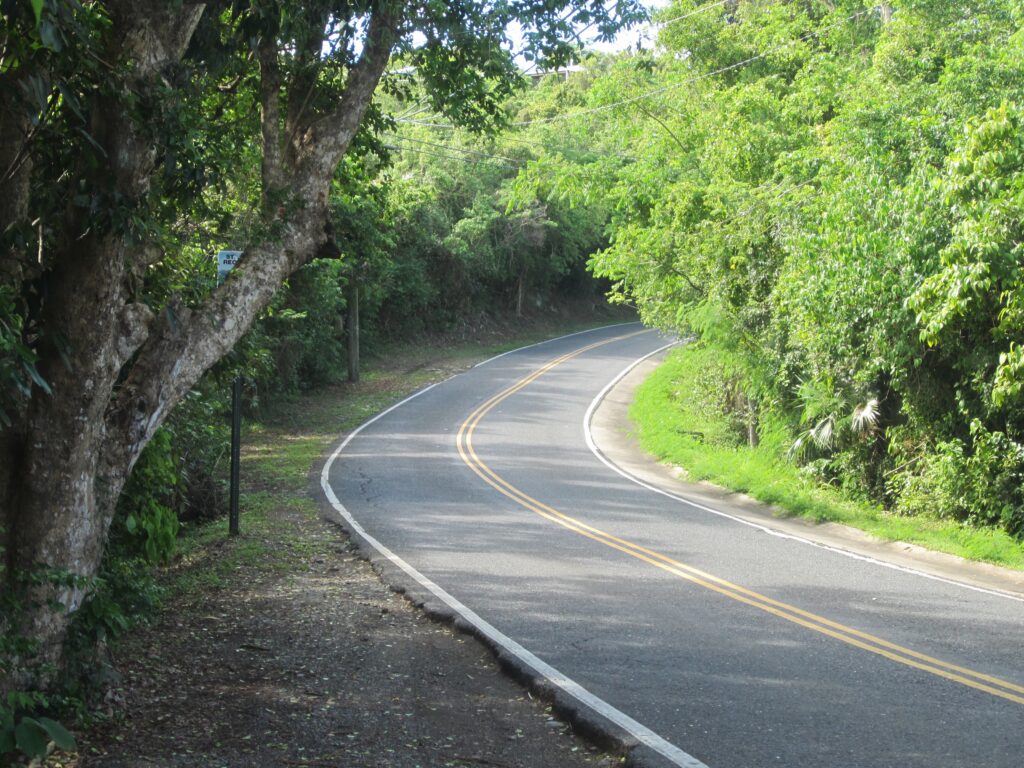 Need More Space?
Some writers will choose to travel with friends or family and might need a bigger space to rent. If you need more bedrooms, a big kitchen, a pool or hot tub, then consider renting from one of my truly WONDERFUL neighbors!
All of these rentals are waking distance to Poet Cottage:
Bon Bini Cottage
https://www.vrbo.com/953369?adultsCount=2
Huis Aan Zee Villa
https://www.vrbo.com/1349816?adultsCount=2&noDates=true&unitId=1908168
In Harmony Villa
https://www.vrbo.com/138545?adultsCount=2&noDates=true&unitId=138545
Sea Palace Villa
https://www.vrbo.com/805318?adultsCount=2&noDates=true&unitId=1353256